Texas-Approved TABC Certification Online
This course is approved by the Texas Alcoholic Beverage Commission (TABC) to satisfy TABC seller/server training certification requirements.
---
Why Take This Course?
TABC training is designed for any employee who "sells, serves, dispenses, or delivers alcoholic beverages under the authority of a license or permit, including persons who immediately manage, direct, supervise, or control the sale or service of alcoholic beverages."
Certificate Available Instantly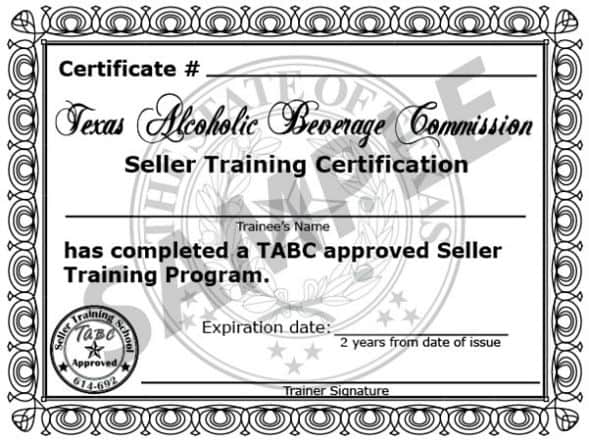 As soon as you successfully complete our course, you'll be able to download your official TABC certificate immediately. We also report your course completion to the Texas Alcoholic Beverage Commission. Plus, there is no extra charge for downloading or reporting — it's all including in the course price.